This past weekend, there was lots of fun to be had on Arispotle. If ya missed it, here are some of the highlights:
First things first: My Sweetmarie costume :P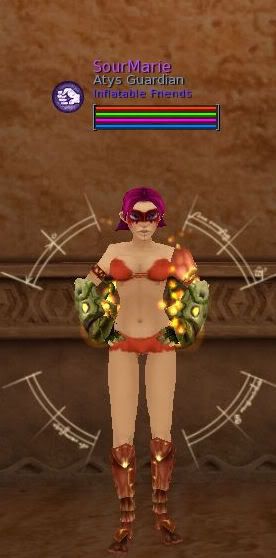 Even the sky was decked out for Halloween: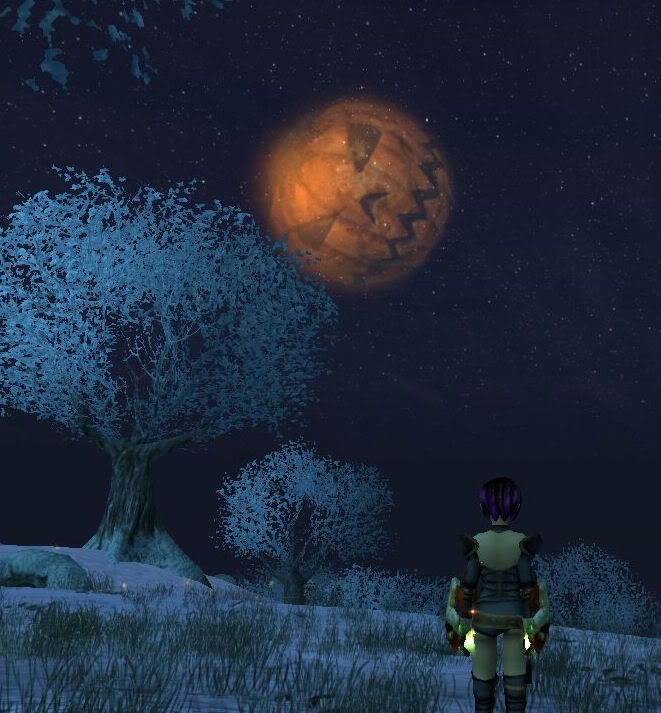 On Saturday, The Souleaters claimed the souls of the native cities. In order to save their souls, we had to tell a scary story to one Souleater and fight the second one. I missed getting a pic of the one we had to fight, but I did tell a wicked tale: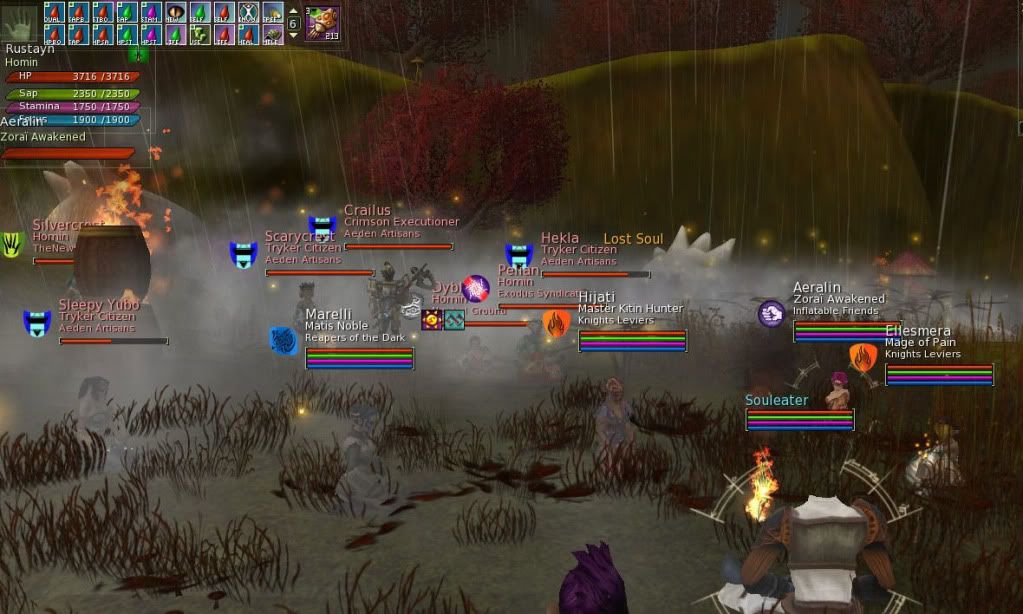 After the server came together to save our cities, some Exterminator Kitins raided the capitals: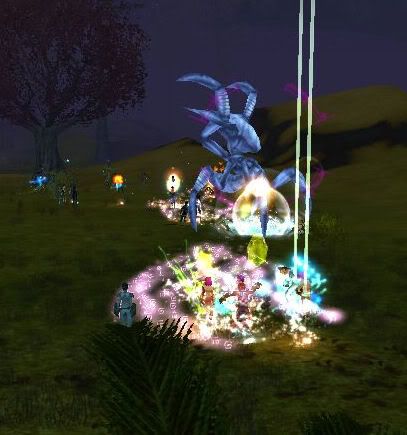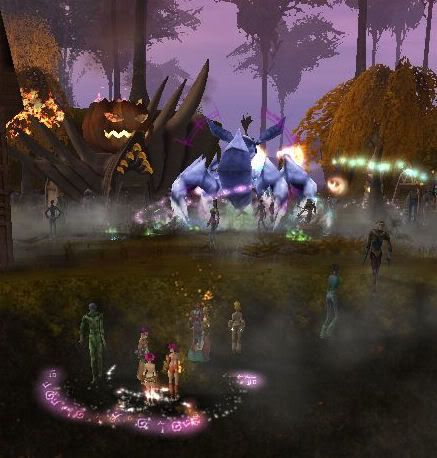 Sunday, we all expected to face the Souleater King. Little did we know, he'd be a Yubo! There was a Frippo, Yelk and Yubo invasion in Destiny's End of Nexus, which ended with Frippotor, Yelkator, and Yubotor, 3 never seen before bosses. I missed the Frippo, but scored some shots of the Yelk and Yubo. Underneath both bosses, if you look hard, you can see me tanking them nekid, Sweetmarie-style.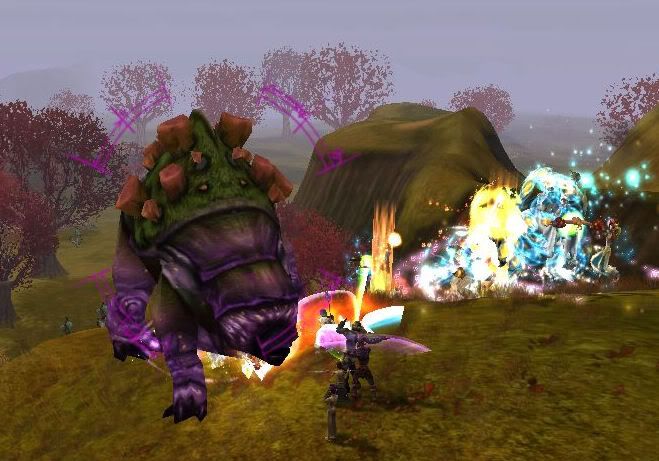 By day's end on Sunday, we were all sad to know that our pumpkin staff fun was soon to end, so we decided to have some endless pumpkin duels by the flaming Zora Stables. We invited the server to join us and at one point, we had 5 duels going at once, and even got the CSR's involved.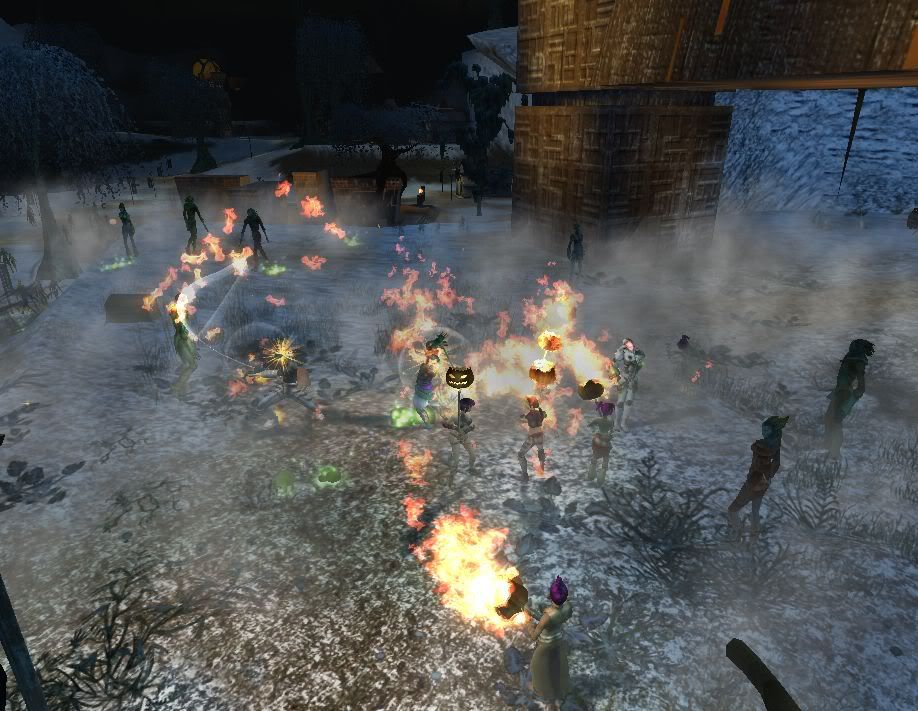 Took some fun action shots too!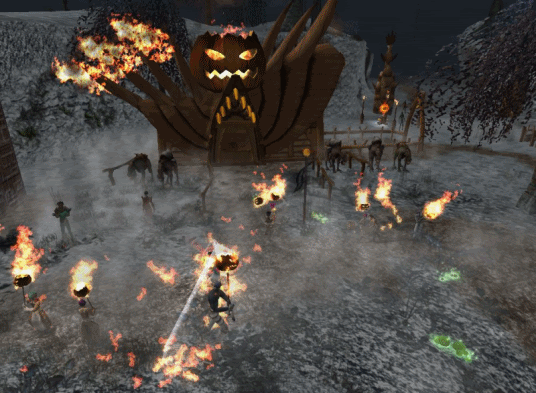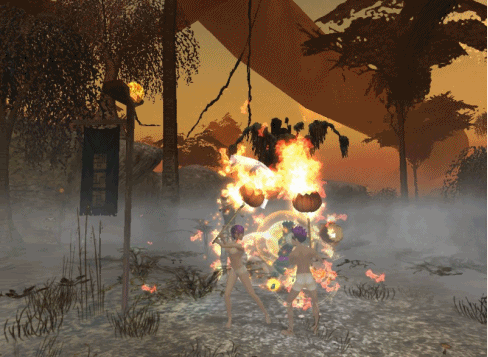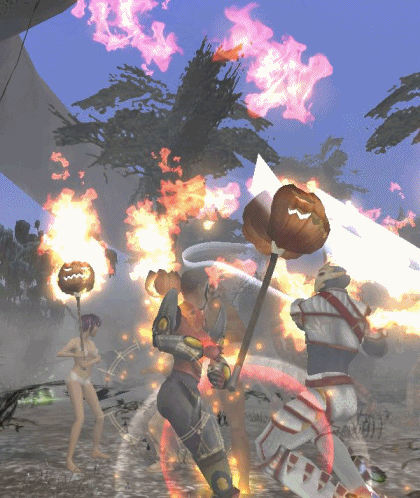 And, for good measure, Zepth and his SupaFast Pumpkin vs a lumper